Welcome to Airbus Balloon Rides
We are proud to be the Midwest's largest hot air balloon company, based in Bloomington, Indiana and serving the surrounding areas.  Our Airbus Balloon Rides pilots and staff strive to bring the exhilarating thrill of hot air ballooning to interested adventurers of all ages and walks of life. We are a full service hot air balloon ride company, offering year-round hot air balloon rides and can easily accommodate any hot air ballooning requests: individual flights; small groups of from two to five passengers; large groups of six to twelve passengers; tethered rides; or a tethered presence for special events.  In addition to our fleet of five standard envelopes, we have four special shapes to fly for a truly unique experience as a tethered presence or for that once-in-a-lifetime soar above the earth.  Feel free to explore our web site to learn more!
As an independently owned company, we are very customer oriented and take great pride in the high level of service and performance our staff provides.  Our safety record is impeccable and we aim to keep it that way.  We like to do everything we can to make sure our passengers have the best possible experience, both on the land and in the air. We can proudly state that we have never had a disappointed or dissatisfied customer, and that, too, is a record we aim to keep!  Call or come in and sit down with us to plan your flight adventure.  Together we will work out exactly what is wanted and needed to make your hot air balloon ride with us what just might be the most memorable and exciting experience of your life!

The only balloon company in the Midwest with a wheelchair accessible balloon and an advertising blimp!
Come Fly With Us
Welcome to Airbus Balloon Rides, feel free to explore our website and learn about your amazing experience you will have with us and about your balloon adventure "taking you above the ordinary." We welcome the opportunity to share our enthusiasm and introduce you to the joy and excitement of a hot air balloon flight.
Andy Richardson | Owner/Pilot
Checkout this video of the Eagle Balloon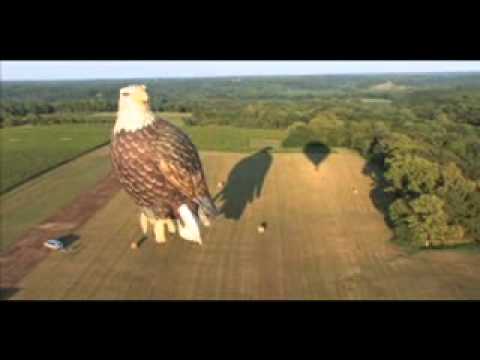 Check out other videos and shapes
Interested in learning how to fly and purchasing your own balloon? Please check Limelite Balloons to help inform you about the endless possibilities of ballooning.